ITS Michigan Awards and Honors
In its more than 25 years of existance, ITS Michigan has won many awards and honors, including numerous ITS American Best Chapter Awards. Below are some of the recent awards the chapter has received.
Square One Education Network Appreciation Award
- Presented in 2021 for the years 2020-21.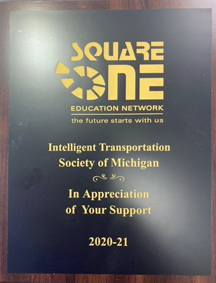 2015 ITS America Outstandind State Chapter Award